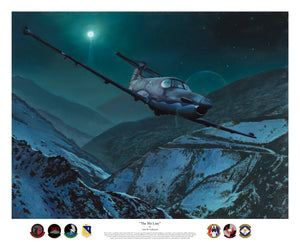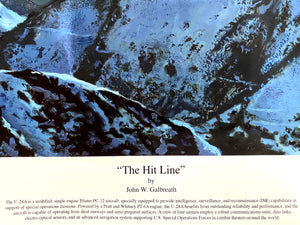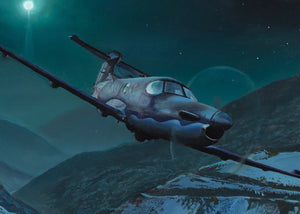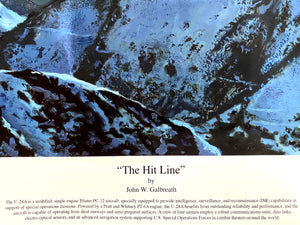 'The Hit Line' Limited Edition Print 21"x 26"
'The Hit Line' is John's second addition to The Aircraft of AFSOC collection. It depicts a U-28A "Draco" backlit by a setting moon as the crew crosses over a towering mountain range enroute to their target location in northeastern Afghanistan.
Printed on acid-free fine art paper using archival, pigment based inks.
The edition is limited to 350 numbered prints and 27 artist's proofs for a total of 377. 
Each print is hand signed and numbered by the artist.
The lower border includes a description of the aircraft and it's mission as well as the emblems of all units currently operating the U-28, the 319th SOS, 34th SOS, 318th SOS, 310th SOS, 5th SOS, 19th SOS and 14th WPS.