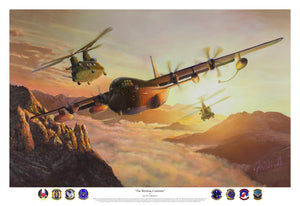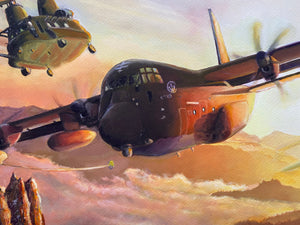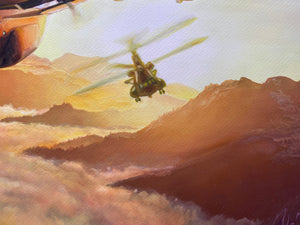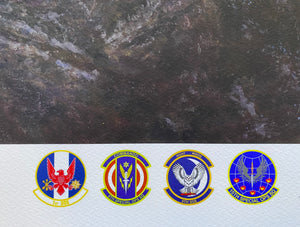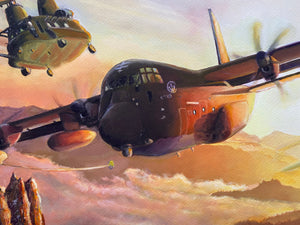 'The Morning Commute' Limited Edition Print 22" x 32"
'The Morning Commute' is the third offering in John Galbreath's Aircraft of AFSOC collection. The Air Force's MC-130J Commado II is depicted preparing to refuel a pair of MH-47s at sunrise during their "RTB" following a night mission in Northern Afghanistan.  Limited edition prints are reproduced from the original 19"x 30" oil painting, prints measure 22"x 32"including a border. 
Printed on acid-free fine art paper using archival, pigment based inks. These prints will last a lifetime and beyond!
The edition is limited to 150 numbered prints and 20 artist's proofs for a total of 170 reproductions. 
Each print is hand signed and numbered by the artist.
The lower border includes a description of the aircraft and it's mission as well as the official emblems of all units who have operated the MC-130J.